Department President
Jean Walker
jmwalker1992@hotmail.com
2018-2019
Theme:  "Veterans Are Our Stars And Our Heroes "
Symbol: Star
My Focus this year is:  Who We Are, What We Do and Why We Matter!!
Project: collecting $25,000.00 to create Patriot's Park at the Minnesota Veterans Home Fergus Falls, it will have benches, bushes and vines growing over the Pergolas, a dock, and a monument with matching granite benches, the monument will have three soldiers and the motto: NO ONE LEFT BEHIND with the emblems of all the branches of service. The reason for the short dock is for maintenance of the pond, plus  the recreational staff plan to do remote control boat races with the Veterans. A place for our Veterans to go with their families or friends.
Any additional funds will be split between the other four Veterans Homes, Hastings, Minneapolis, Luverne and Silver Bay for their recreational fund.
25 year member of Unit #27 in Warren,  she became a member under her father Joseph Penk, a World War II Army Veteran.She has served as President four terms, served as 1st and 2nd Vice President, Executive Committee Member as well as holding most chairmanships.
On the District as Chairman of finance, Membership Chairman, Past President's Parley Chairman, Memory Book Chairman, District Advisor, Executive Committee Member, 1st and 2nd Vice President and served as District President in 2011-2012.
On the Department level, she has served as Memory Book Chairman, Americanism Chairman, Girls State Counselor, Color Bearer, Leadership Chairman, Membership Chairman, VA&R Chairman, Legislative Chairman and Northwestern Division AEF Chairman.
She has attended many District, Department and National Conventions. She has also attended 4 National Mission Training Conferences and two DC Legislative conferences.  
She is married to John Walker and has one son; Michael Blumberg married to Heather and has two precious grandchildren, Arietta and Bennett who mean the world to her.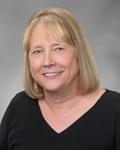 Department Executive Secretary
Sandie Deutsch
sandie@mnala.org

Sandie started as the Department Secretary in October 2011.  Sandie has 25+ years background in office management.  Sandie belongs to the American Legion Auxiliary Unit 79 in Montgomery and is currently the treasurer of the Unit.  She became a member under her father Joe Speikers Jr, a World War II Navy Veteran.  She is married to Shorty Deutsch and has three children, Nikki (Butch) Kubes of Montgomery, Melissa (Jeff) Nelson of Streetman, Texas and Brad (Shannon) Deutsch of Arlington, Texas.  The light of her life is her five grandchildren, John and Claire Kubes,Frankie and Cade Nelson and Elizabeth Deutsch.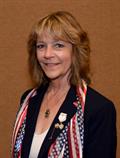 Bookkeeper
Jan Lauby
jan@mnala.org
Jan has been a member of the Apple Valley American Legion Auxiliary Unit 1776 for 25 years. She is eligible through her Dad, John Murray, who served in the United States Navy during WWII. She started working at Department in January 2014.