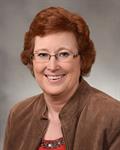 Department President
Donna Arends
donnaarends7@gmail.com 
2017 – 2018
Theme: "Lighting Veterans Paths"
Symbol: Lighthouse
Project: collecting $26,000.00 to be divided between the five Veterans Homes; Hastings, Minneapolis, Fergus Falls, Luverne and Silver Bay as well as the Armed Forces Center at the Mpls- St. Paul Airport.  Any additional funds going to the Department of Minnesota Headquarters.
Smaller Project:  Collecting small L.E.D. flashlights to be donated to the St. Stephens Outreach Group.  As they go out into the streets to supply the homeless with supplies, they need as many of the homeless are our Veterans.
29 Year member of Unit # 167 Willmar
7th District Pres. 2008-2009 Dist. Chairmanships Jr's., Community Service, & Membership
Dept. C&Y twice, Membership, Girls State Committee member for three years, V.A. &R. and Legislation.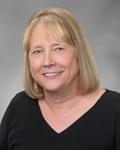 Department Executive Secretary
Sandie Deutsch
sandie@mnala.org

Sandie started as the Department Secretary in October 2011.  Sandie has 25+ years background in office management.  Sandie belongs to the American Legion Auxiliary Unit 79 in Montgomery and is currently the treasurer of the Unit.  She became a member under her father Joe Speikers Jr, a World War II Navy Veteran.  She is married to Shorty Deutsch and has three children, Nikki (Butch) Kubes of Montgomery, Melissa (Jeff) Nelson of Streetman, Texas and Brad (Shannon) Deutsch of Arlington, Texas.  The light of her life is her five grandchildren, John and Claire Kubes,Frankie and Cade Nelson and Elizabeth Deutsch.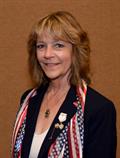 Bookkeeper
Jan Lauby
jan@mnala.org
Jan has been a member of the Apple Valley American Legion Auxiliary Unit 1776 for 25 years. She is eligible through her Dad, John Murray, who served in the United States Navy during WWII. She started working at Department in January 2014.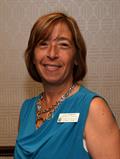 Administrative Assistant
Julie Deneffe
julie@mnala.org

Julie started as an Administrative Assistant in February 2015. Julie belongs to American Legion Auxiliary Unit 79 in Montgomery. She became a member under her husband Michael, who is currently serving in the United States Army for the past 28 years.