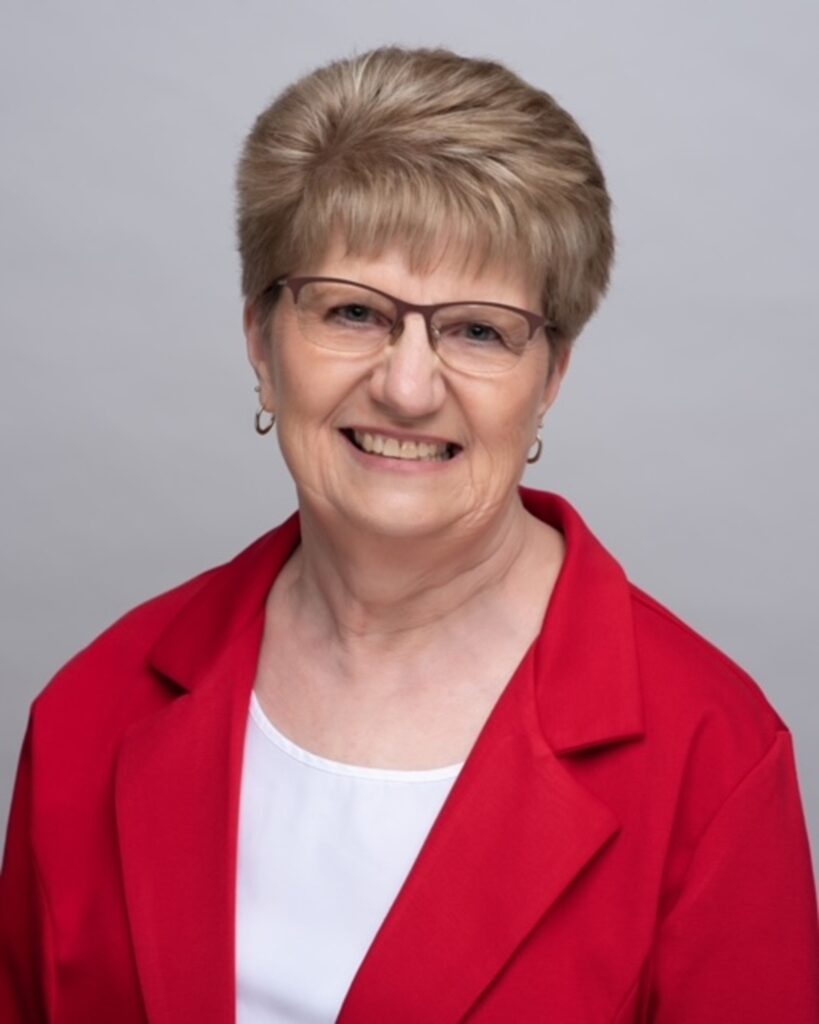 Department President 2022-2023
Mary Kuperus
wmkuperus@tds.net
Theme:  Serve and Honor Every Day
Symbol: The State of MN with a Poppy
Project: President Mary has chosen the Meditation Rooms at the three new Veterans' homes as her project. The money will go toward the movable alter, alter cloths, candles, music technology, books for the library, chairs, artwork for the walls, and other items as requested. She is hoping to raise $10,000 for each home. We need to support the new homes; they will need a lot from the Auxiliary and other organizations.
Mary's second project will be happening at Fall Conference; Mary is requesting that members bring new clothing items for the Clothing Room at the St. Cloud VA Health Care System. The following is the list of what is needed and the sizes: sweats – L & XL, both shirts & pants all the time, good yoga pants for our ladies, men's regular polo or button-down shirts – 4X & 5X shirts, zipper hoodies-all sizes large and bigger and decent T-shirts for men medium and bigger.
Department Executive Secretary

Open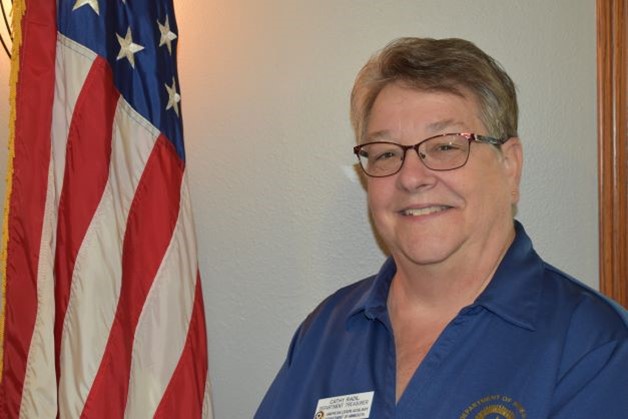 Department Treasurer
Cathy Radil
cathy@mnala.org
Cathy is a member of the Dodge Center Unit #384 in Dodge Center in the 1st District. She is eligible for membership in the American Legion Auxiliary through the service of her father, Darrold Flury, who served in the Korean War.
She is a proud mother of three sons, their wives, and nine grandchildren. Ryan and his wife Staci with their children Grace, Jacob, Lucas, and Maxwell live in Byron, MN. Robert and his wife Laura with their children Nora, AJ (Albert), and George, live in Thief River Falls, MN. Patrick and his wife Jamie and their daughters Haylee and Whitney live in New Ulm, MN. She is very proud of her family and considers family amazing!
Cathy is returning to work as Department Treasurer with more accounting and work experience under her belt and looks forward to serving the Auxiliary. She enjoys her position working with wonderful members and feels very fortunate to be welcomed back!